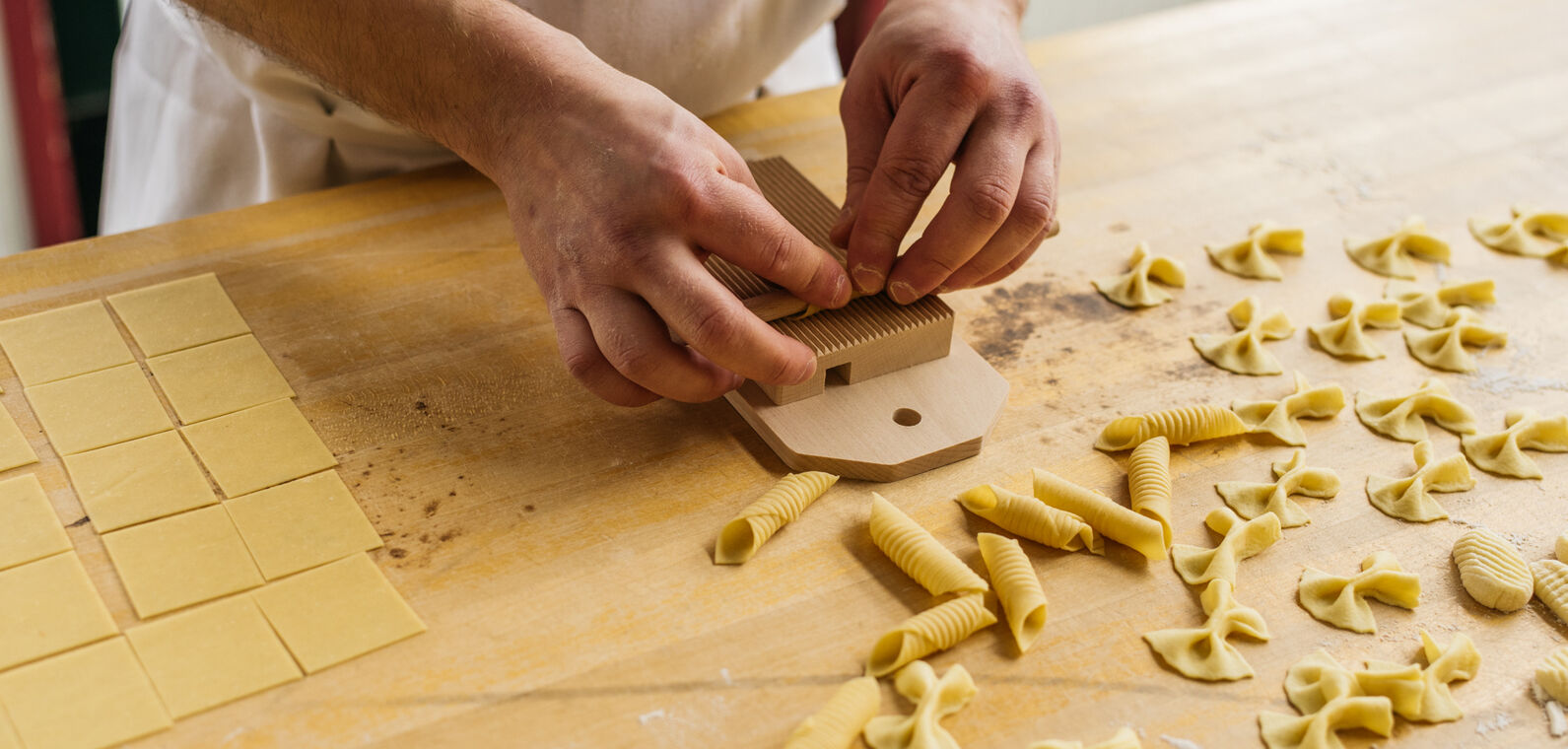 Gnocchi
Potato dumpling pasta with vodka, tomato, and cream sauce.
Price: 22
Lasagne
Delicate, fresh pasta layered with ricotta, besciamella, tomato sauce.
Price: 23/12
Fettuccine con Polpette
House made fettuccine, meatballs, tomato sauce.
Price: 25
Child's Pasta
Handmade fettuccine tossed in butter and parmesan.
Price: 15
Gnocchetti alla 'Nduja
Handmade gnocchetti pasta with heirloom cherry tomatoes, housemade 'nduja, oil cured olives, basil, garlic, and white wine.
Price: 25