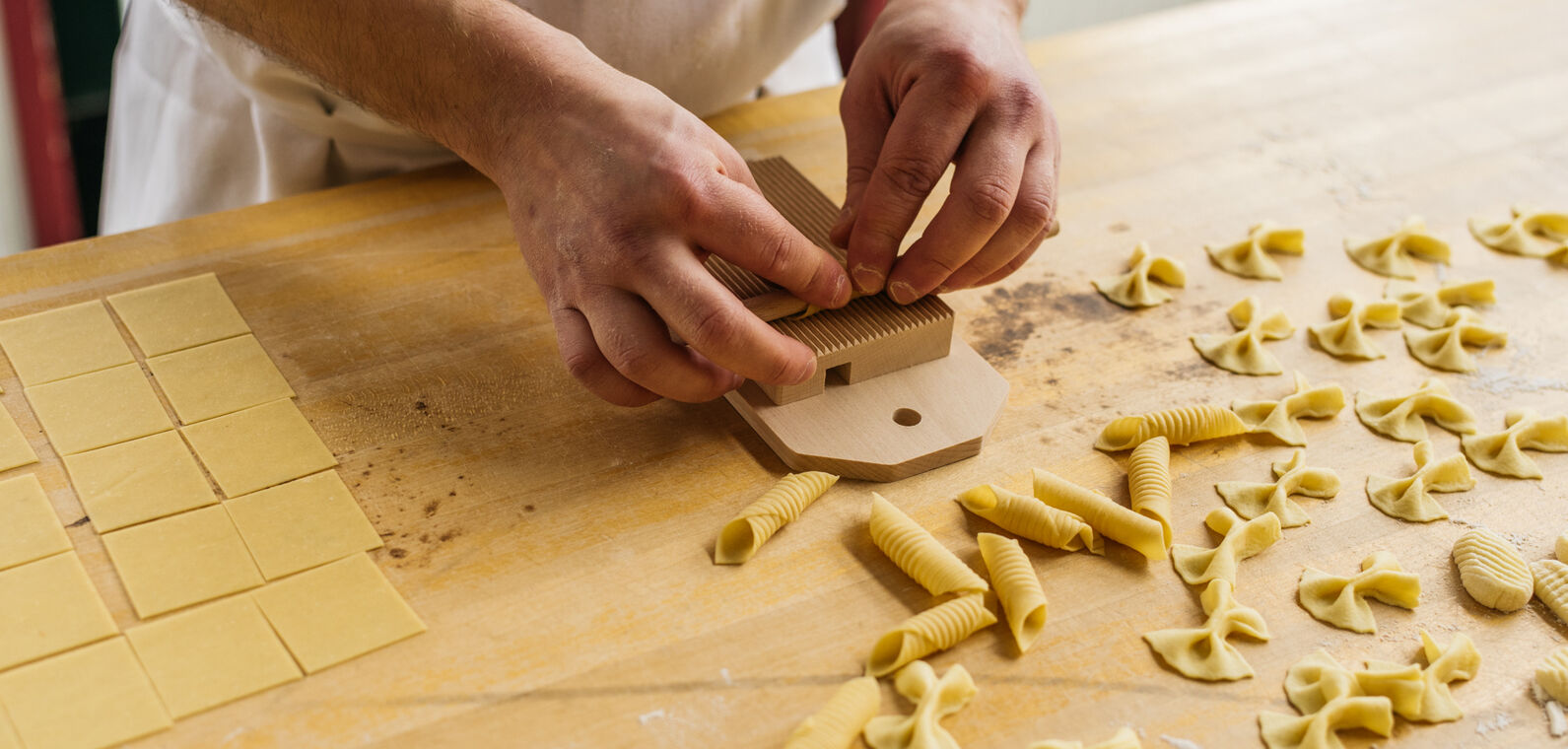 Gnocchi
Potato dumpling pasta with beef bolognese, parmesan, and chive.
Price: 23
Lasagne
Delicate, fresh pasta layered with ricotta, besciamella, tomato sauce.
Price: 23/12
Fettuccine con Polpette
House made fettuccine, meatballs, tomato sauce.
Price: 25
Child's Pasta
Handmade fettuccine tossed with choice of butter and cheese, marinara, or vodka tomato cream sauce.
Price: 12
Rigatoni all'Amatriciana
Handmade rigatoni in a spicy tomato sauce of house bacon, onion, garlic, and rosemary, with parmesan.
Price: 27
Ravioli di Salsiccia
Handmade chestnut pasta filled with, sausage, kale, and mascarpone, with sage brown butter, parmesan, and toasted walnuts.
Price: 25