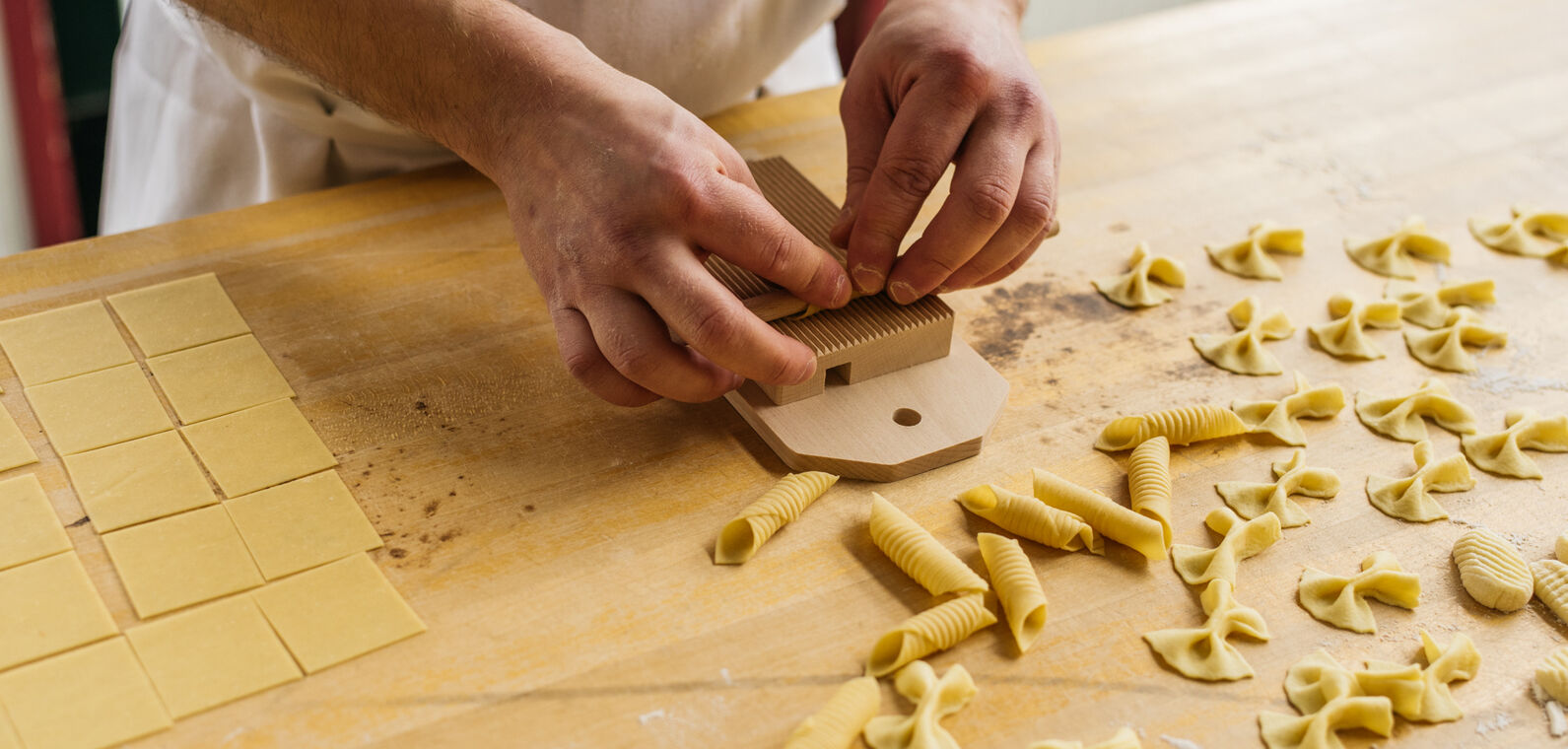 Gnocchi
Potato dumpling pasta with beef bolognese, parmesan, and chive.
Price: 23
Lasagne
Delicate, fresh pasta layered with ricotta, besciamella, tomato sauce.
Price: 23/12
Fettuccine con Polpette
House made fettuccine, meatballs, tomato sauce.
Price: 25
Child's Pasta
Handmade fettuccine tossed with choice of butter and cheese, marinara, or vodka tomato cream sauce.
Price: 12
Pappardelle al Ragú Friulano
Buckwheat pappardelle in pork ragu with golden raisin, rapini, and parmesan
Price: 27
Ravioli di Barbabietola
Roasted beet, mascarpone, and rose water filling, with orange-poppyseed butter and parmesan.
Price: 25