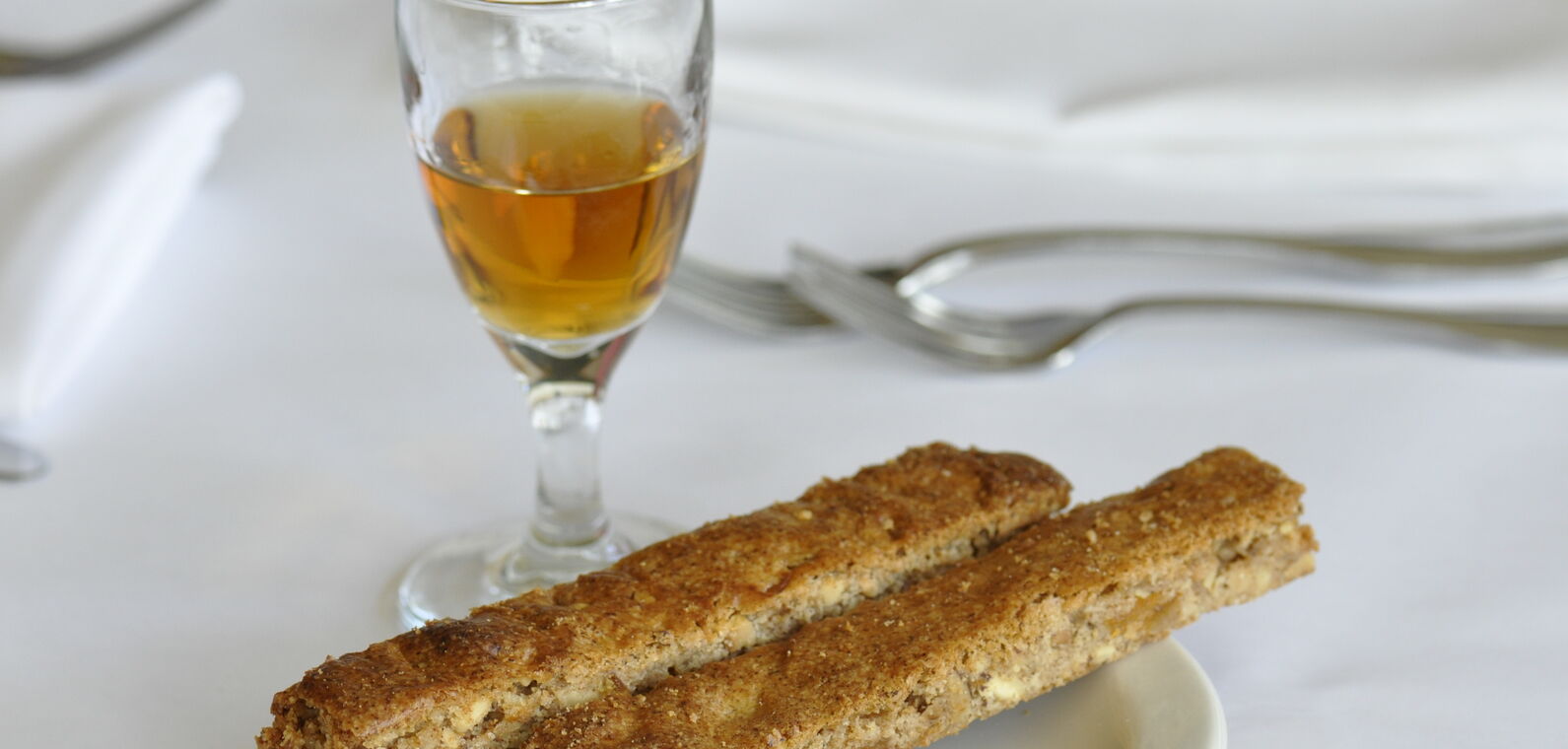 Chocolate Truffle Cake
Served with espresso-crema inglese.
Price: 8
Lemon Tart
Lemon custard in shortbread crust topped with a dollop of honey whipped cream.
Price: 8
Spazzacamino Panna Cotta
Chimney sweep's panna cotta with coffee grinds, smoked scotch caramel, and bittersweet cocoa powder.
Price: 9
Carla's Biscotti
Carla's thrice-baked cookie made with almonds, hazelnuts, and candied orange peel.
Price: 3