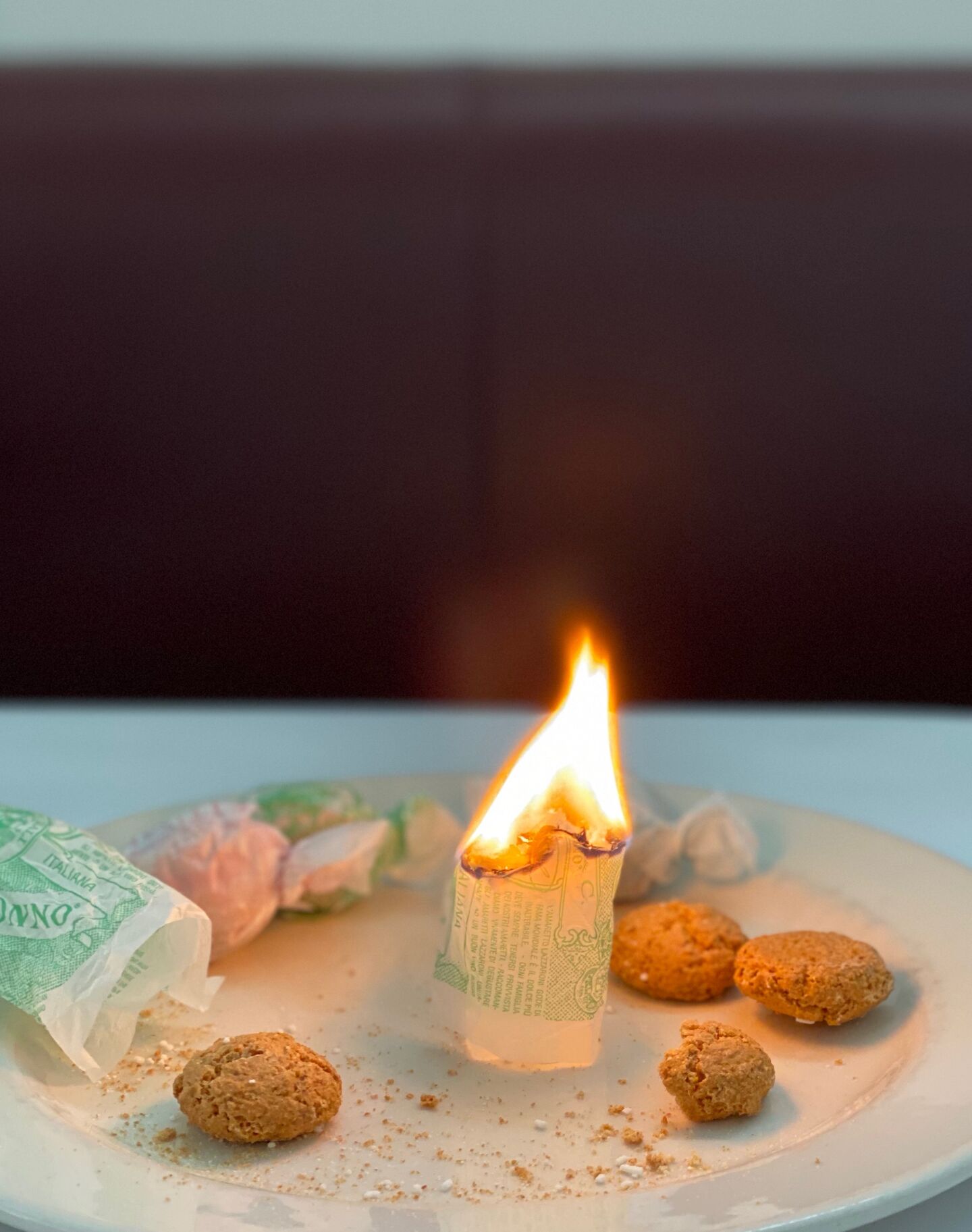 2020 Makes 30 Years of Cafe Lago.
I'd like to thank all our lovely customers-old and new! We are stayin' alive through this crazy year and beyond thanks to all of you. I think in a way Lago is a kind of anchor for a lot of people right now. And I think we start to appreciate things more when there's a possibility that they might not be there anymore. There is something I would call good that has come out of having to be closed for six weeks, and that is having had time to think about certain issues that are problematic in the restaurant business, such as tip inequity. I'm putting a lot of thought into how to best address the disparity that has always existed in earnings between the front and back of the house, and what I can do to make it more fair all around, because what I know above all is how much I love and appreciate my staff. Many of them have been with me for a long time, people I've worked with shoulder to shoulder and learned so much from. They've helped me figure out how to be a good boss, by which I mean allowing them a certain independence in how they work, so they can feel that they have a bit of ownership in the restaurant, and enjoy feeling proud of it. Café Lago is thirty years old, and as long as our customers keep coming to order pasta and pizzas, I think we will survive. And when this rough patch is over, we'll celebrate.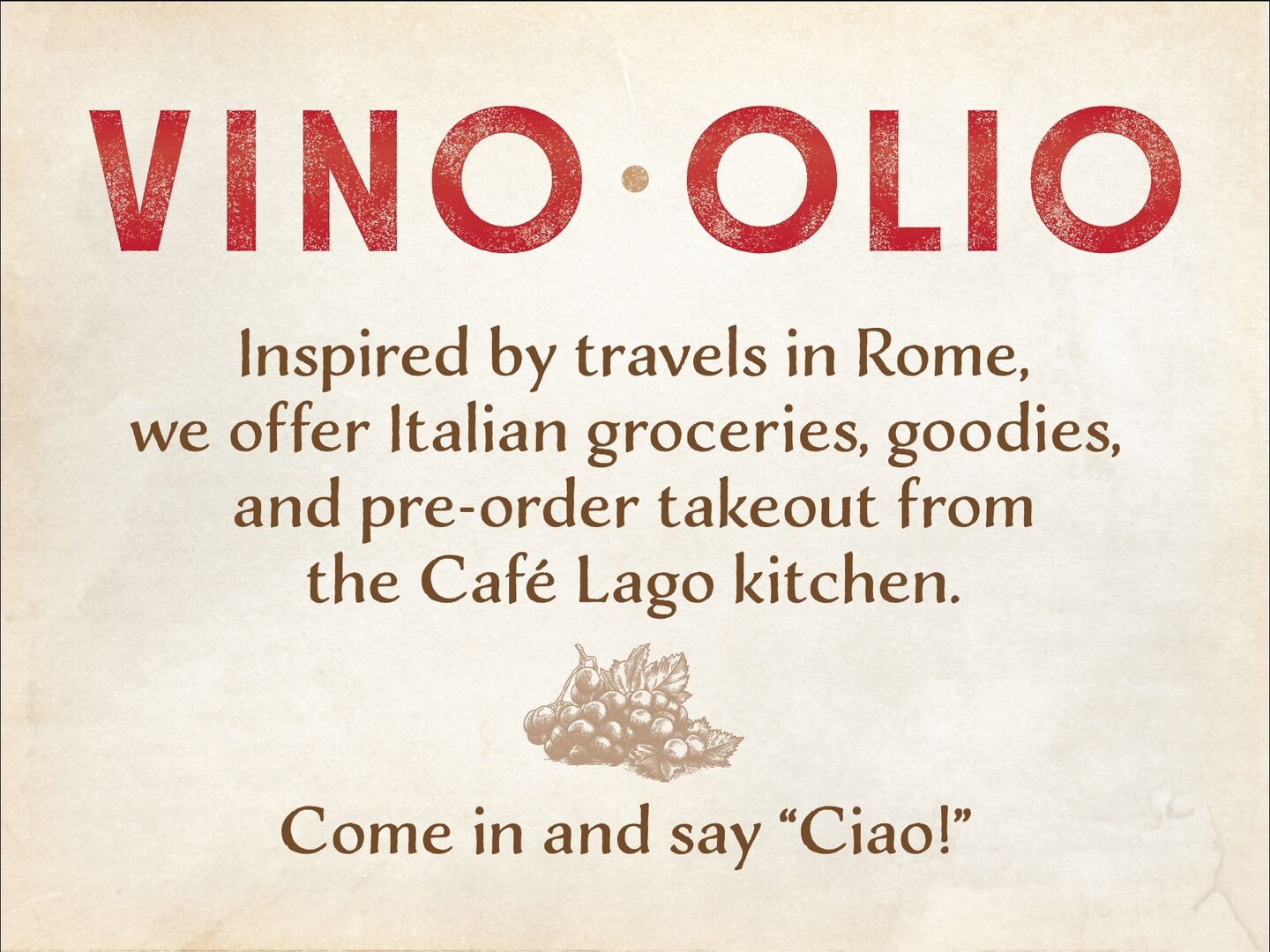 Vino Olio
Our new Italian specialties grocery located inside Cafe Lago is now open from 11am-8pm everyday. Sandwiches and Pizza al Taglio are available on weekends. Come check us out! We'd love to see you!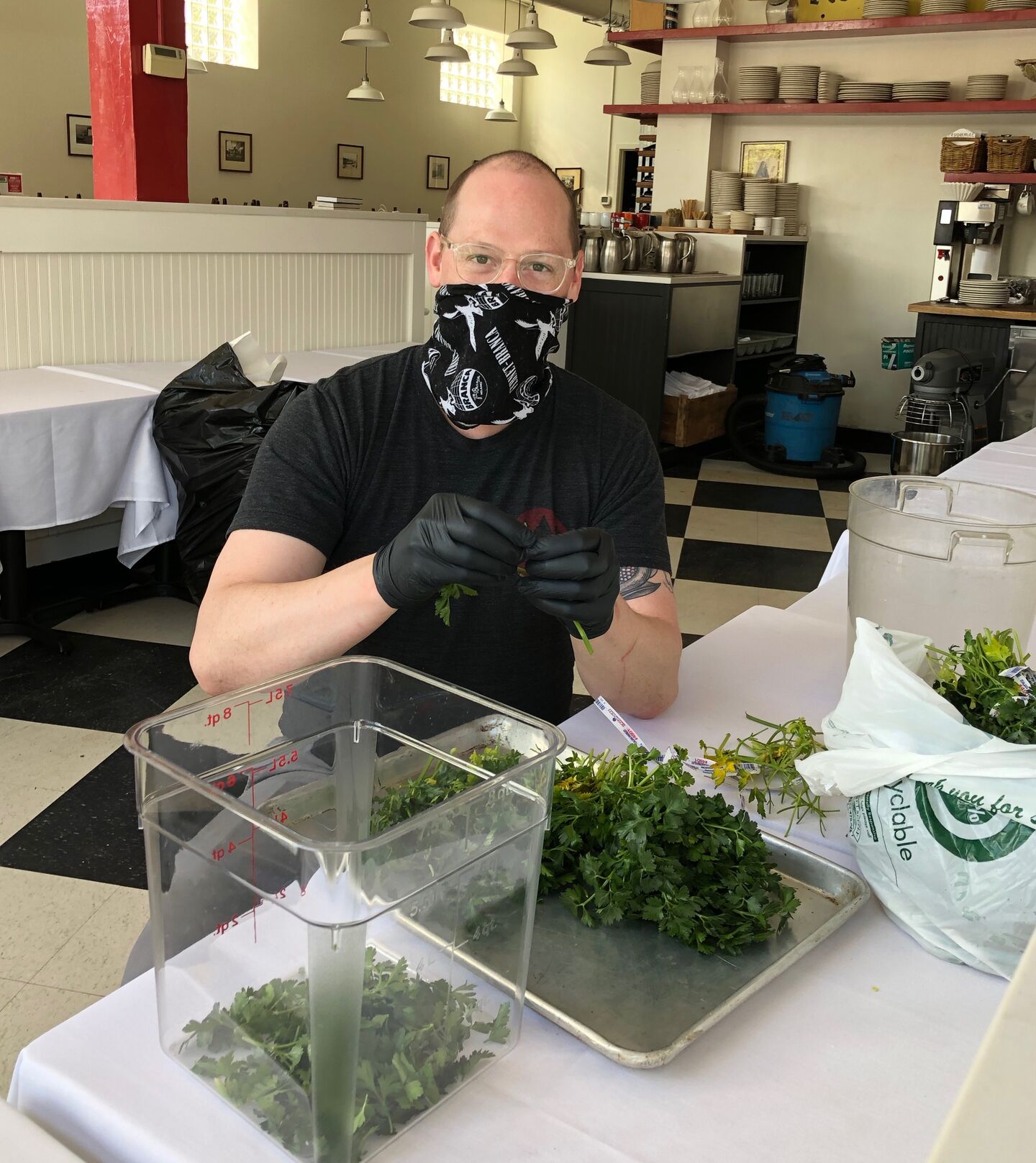 It's A Takeout Situation!
We are so happy to be back even in our limited capacity as takeout! We've missed you! We'd love to hear your suggestions and feedback. Please write me at carla@cafelago.com and I promise to respond. Check out our list of cook-at-home and grocery items on the online ordering link that you'll find on this website. There are sauces, fresh pastas, salad dressings and wines to be shopped! In lieu of having less seating available when allowed to re-open for dinner service, we will be expanding our grocery items. What do you think? What would you like us to carry? This is fun for me-you know I love a little grocery store! In the mean time, please check out Little Lago in Portage Bay. Thank you so much for all the support! By the way-that's Chef Lucas behind that mask picking parsley.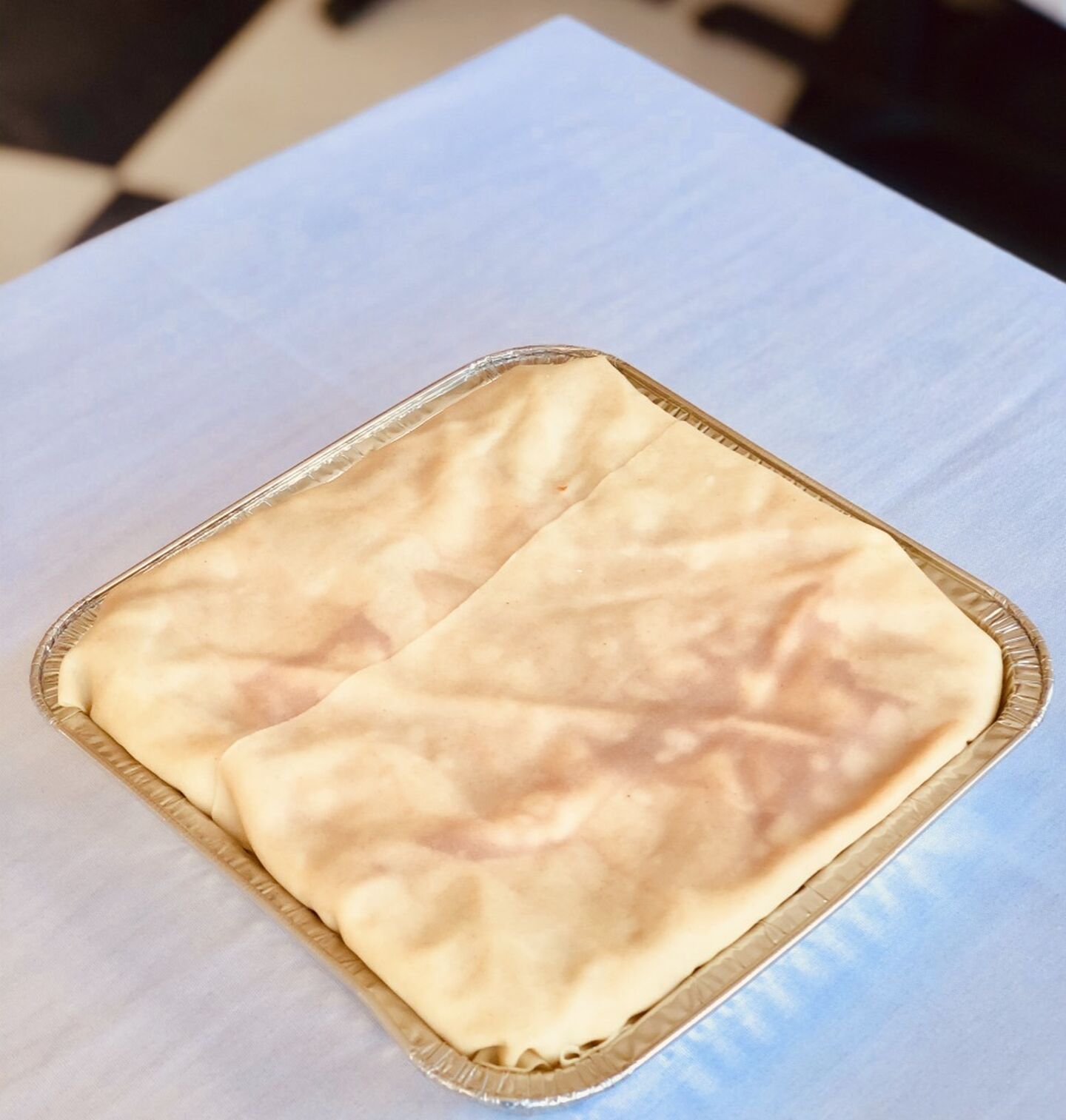 Cook at Home Lasagna
These items require at least 2 days notice which can be made by calling us Wednesday-Sunday 4-8pm. Lasagna comes in a half pan that serves 4-6 ($70) OR a whole pan ($130) for 8-10. This is a great way to serve our lasagna from your own kitchen. We are happy to walk you through the simple preparation. With notice we can also prepare other Cafe Lago favorites such as Lemon Tart, Chocolate Truffle Cake or Panna Cotta. Give us a call! 206.329.8005