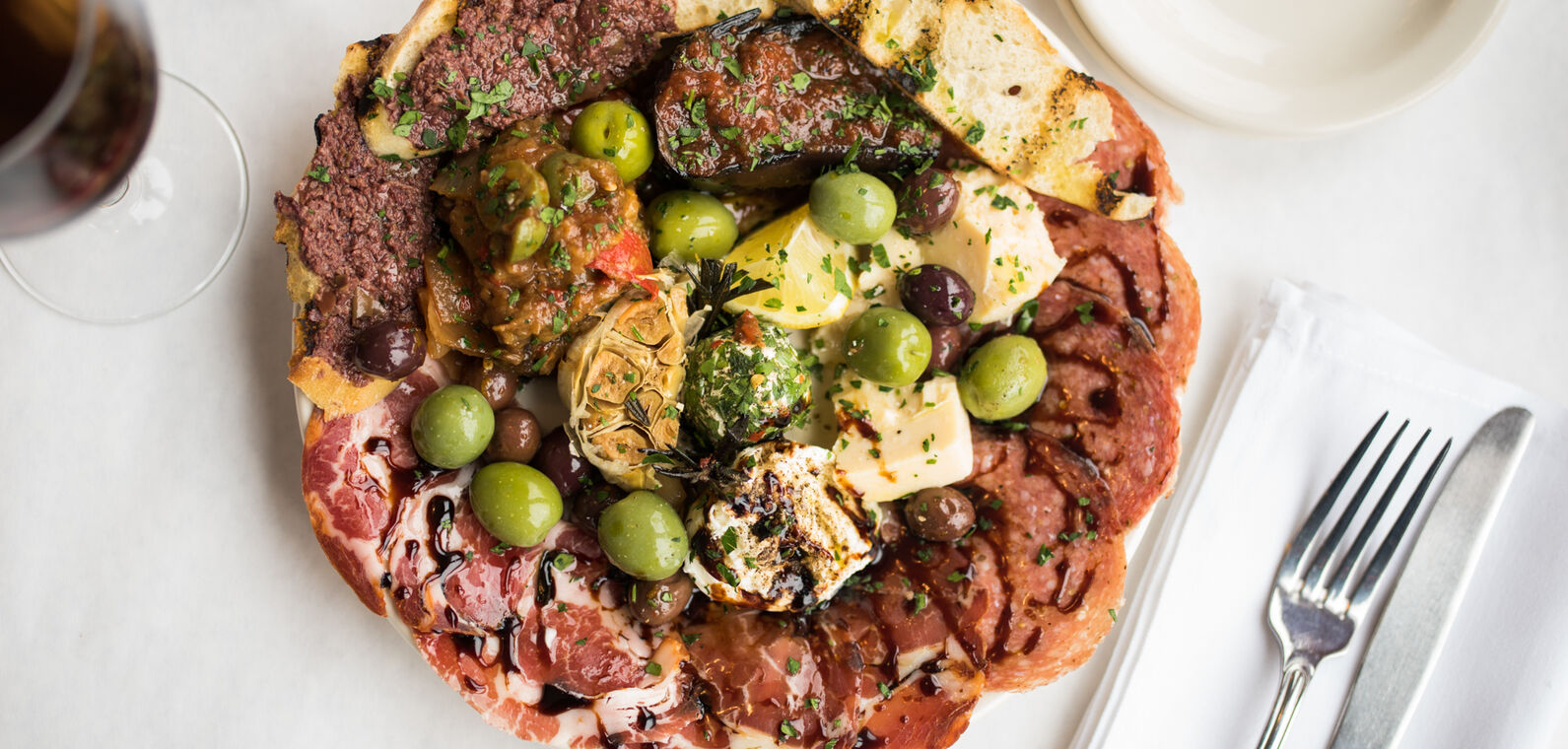 Piatto di Antipasti
Grilled eggplant, caponata, olivata, pomodori al forno, salumi, cheeses.
Price: 26/16
Pomodori al Forno
Slow roasted San Marzano tomatoes, goat cheese, crostini.
Price: 12
Melanzane Grigliate
Grilled marinated eggplant, gorgonzola.
Price: 12
Olivata
Olive tapenade, goat cheese, grilled crostini.
Price: 11
Caponata
Compote of eggplant, olives, onions, red pepper, with grilled crostini.
Price: 11
Bresaola e Melone
Tuscan cantalope, bresaola, pickled onion, balsamic reduction, micro greens.
Price: 13
Cavolfiore
Wood-fired cauliflower, brown butter salsa verde, lemon-garlic yogurt.
Price: 12
Giardiniera
Pickled seasonal vegetables, spiced and spicy brine.
Price: 8
Olive Miste
Castelvetrano and Gaeta olives marinated in orange, peppercorn, rosemary, and red pepper.
Price: 5
House Baked Bread
Rustic sourdough with thyme-orange-fennel compound butter and oil.
Price: 6