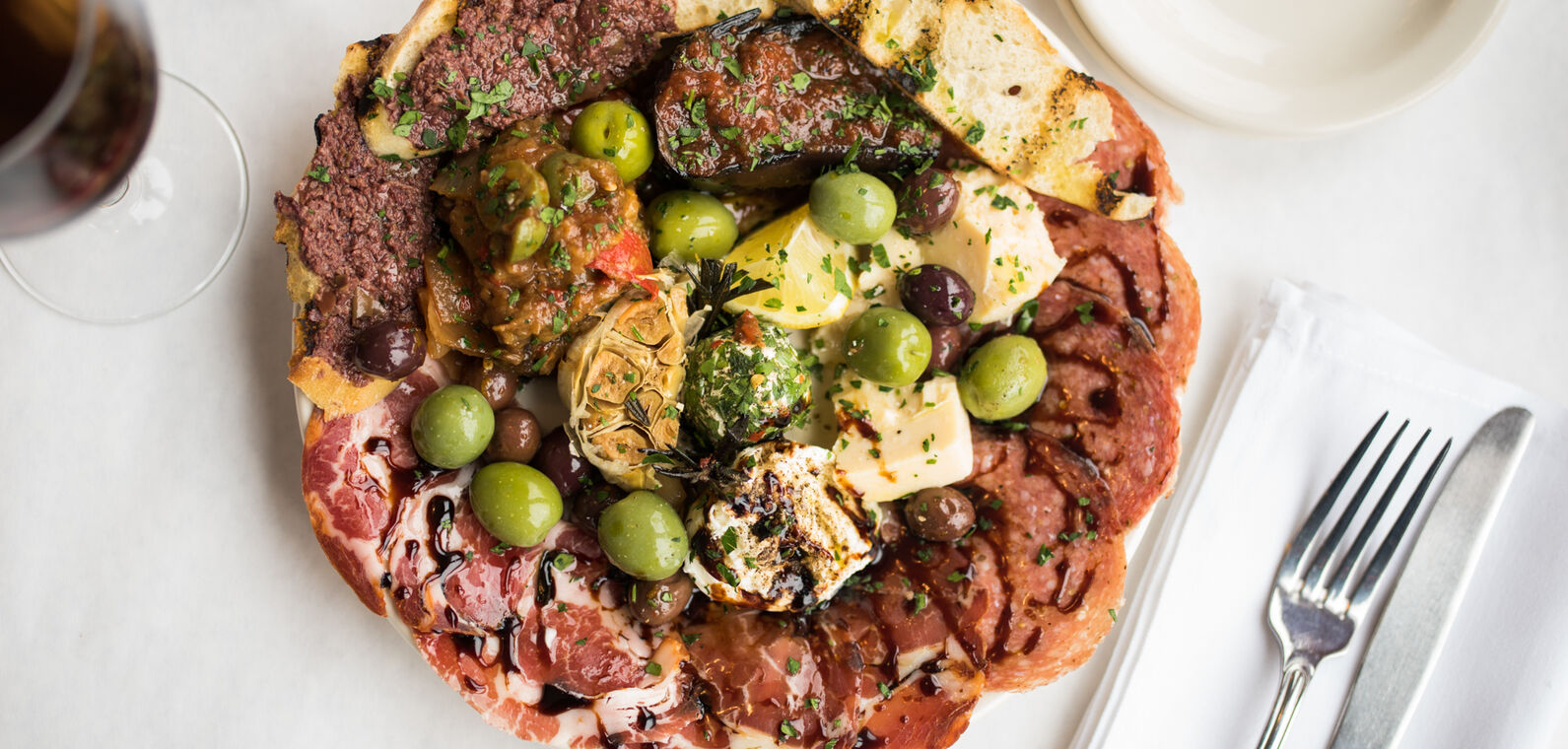 Piatto di Antipasti
Grilled eggplant, caponata, olivata, pomodori al forno, salumi, cheeses.
Price: 22/14
Caponata
Compote of eggplant, olives, onions, red pepper, with grilled crostini.
Price: 10
Melanzane Grigliate
Grilled marinated eggplant, gorgonzola.
Price: 11
Olivata
Olive tapenade, goat cheese, grilled crostini.
Price: 10
Pomodori al Forno
Slow roasted San Marzano tomatoes, goat cheese, crostini.
Price: 10
Broccoli Arrostiti
Local roots farm broccoli with chickpea, garlic, cured olive, lemon, and crispy shallot
Price: 12
Carote Arrostite
Wood-fired baby carrots with spicy honey glaze and whipped goat cheese.
Price: 12